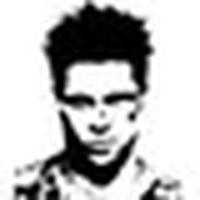 (Zerohedge) - China's notorious crackdown on internet activity has resulted in the arrest, imprisonment and interrogation of people posting over Twitter, according to the New York Times.
A growing number of users who have been using the blocked platform through Virtual Private Networks (VPNs) have been swept up in a sharp escalation of Beijing's censorship effort, as authorities tighten their grip over Chinese citizens' online lives. There are an estimated
3.2 million Twitter users in China
– or around 0.4 percent of those who use the internet.
"If we give up Twitter, we are losing one of our last places to speak," said human-rights activist Wang Aizhong, who said the police told him to delete messages critical of the Chinese government.
When he wouldn't,

3,000 of h

is tweets mysteriously disappeared

.
Wang's experience is far from unique – as
The Times
reports that one Twitter user spent 15 days in a detention center, another person had their family threatened, and "
a third was chained to a chair for eight hours of interrogation
."
Beijing's war against internet freedom reveals its vision of internet control over the user of social media – while the CHinese government has stepped up their demands that Google and Facebook take down content deemed offensive despite the fact that both companies' sites are blocked in China.
What's more,
Facebook and Twitter

suspended the accounts of exiled Chinese billionaire Guo Wengui

after he used the platforms to criticize top Chinese leaders.
The companies cited user complaints and the disclosure of personal information.
And while people in China are prevented from using American social media platforms, Beijing has been more than happy to use them to spread news through outlets like the Communist Party-controlled People's Daily newspaper and the Xinhua news agency.
"On the one hand, state media takes advantage of the full features of these platforms to reach millions of people," said Sarah Cook, a senior analyst covering East Asia at the pro-democracy DC think tank Freedom House. "On the other hand, ordinary Chinese are risking interrogation and jail for using these same platforms to communicate with each other and the outside world."
Meanwhile, what few foreign platforms
are
allowed in China have acquiesced to Beijing's demands for censorship.
Meanwhile, what few foreign platforms are allowed in China have acquiesced to Beijing's demands for censorship.
LinkedIn

, the business networking service and one of the few American social media outlets allowed in China,

has long bowed to the country's censors.

It briefly took down the Chinese accounts of Peter Humphrey, a British private investigator who was once imprisoned in China, last month and Zhou Fengsuo, a human-rights activist, this month. The company sent emails to both containing language similar to the messages it sends users when it removes posts that violate censorship rules.

"What we've seen in recent weeks is the authorities desperately escalating the censorship of social media," Mr. Humphrey said. "I think it's quite astonishing that on this cloak-and-dagger basis, LinkedIn has been gagging people and preventing their comments from being seen in China."

Both accounts have been restored. In a statement, LinkedIn apologized for taking the accounts down and said it had done so by accident. "Our Trust and Safety team is updating our internal processes to help prevent an error like this from happening again," the statement said. -NYT
Read More . . . .